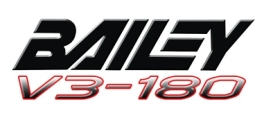 New V3-180 engine now available for sale !
We have been busy over the last few months putting the finishing touches to our new V3-180 four stroke engine after some rigorous R & D work to optimise the engines power delivery and thrust.
We are pleased to report that the V3-180 has passed its final testing stage and has lived up to all our expectations and now available for sale.. We have begun to take orders for V3 powered paramotors and trikes.

Development of the V3-180's larger brother, the 4V-200 continues and we will have some more information during the next few weeks.

As a small taster of things to come, the picture on the left shows each and every one of the 262 individually matched components that are used in the V3 engine. The levels of refinement, reliability and smoothness of the new engine have to be experienced to be believed, offering un-paralleled fuel economy figures coupled with a linear, progressive power delivery.

The V3-180 engine is now also available for the first time to purchase as an 'Engine only' for inclusion in customers own self-build aviation projects. Our site will be updated over the forthcoming months with comprehensive technical, mounting, and recommended useage data so that self-builders can assess the engines attributes and suitability.
The V3-180 is our third generation 4 stroke engine and directly replaces our 4stroke175 and features a number of improvements, including: 1Kg lighter, more compact in every dimension, more powerful, improved cooling, electric start with provision for manual back-up, iIncreased oil capacity, iImproved filtration and scavenging and much more.

The V3-180 is planned for installation to a variety of paramotors, trikes, powered hanggliders and ultralights during the course of this year from various manufacturers and we look forward to the 2009/2010 season competitions continuing the dominant advantage the Bailey 4 stroke design offers.
Although deliveries of our current 4stroke175 engine are coming to an end (all back-orders will be fulfilled during April 2009), we will continue to offer full product support on all Bailey Aviation 4stroke150 and 4stroke175 engines for the foreseeable future, including spares back-up and servicing.

The Trike and Paramotor sections of our site will be updated shortly after we have completed all our studio photography and final specification for both the V3-180 and 4V-200 engines.

We have added full pricing for our range of V3-180 and 4V-200 powered paramotors, trikes and engines only to our new 2010 price list, which can be downloaded here.